Will end users see the words "Watchman Monitoring"?
---
The Watchman Monitoring service is white-label by default and shows only "Monitoring Client".

A link to the Subscriber's web site is displayed at the top of the Preference Pane.

For a one-time fee, Subscribers can opt to Custom Brand the Monitoring Client.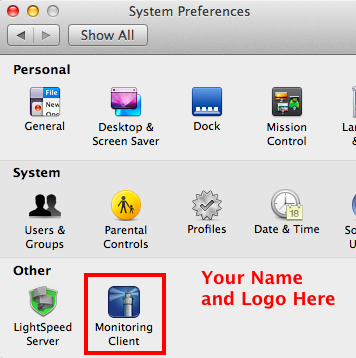 ---